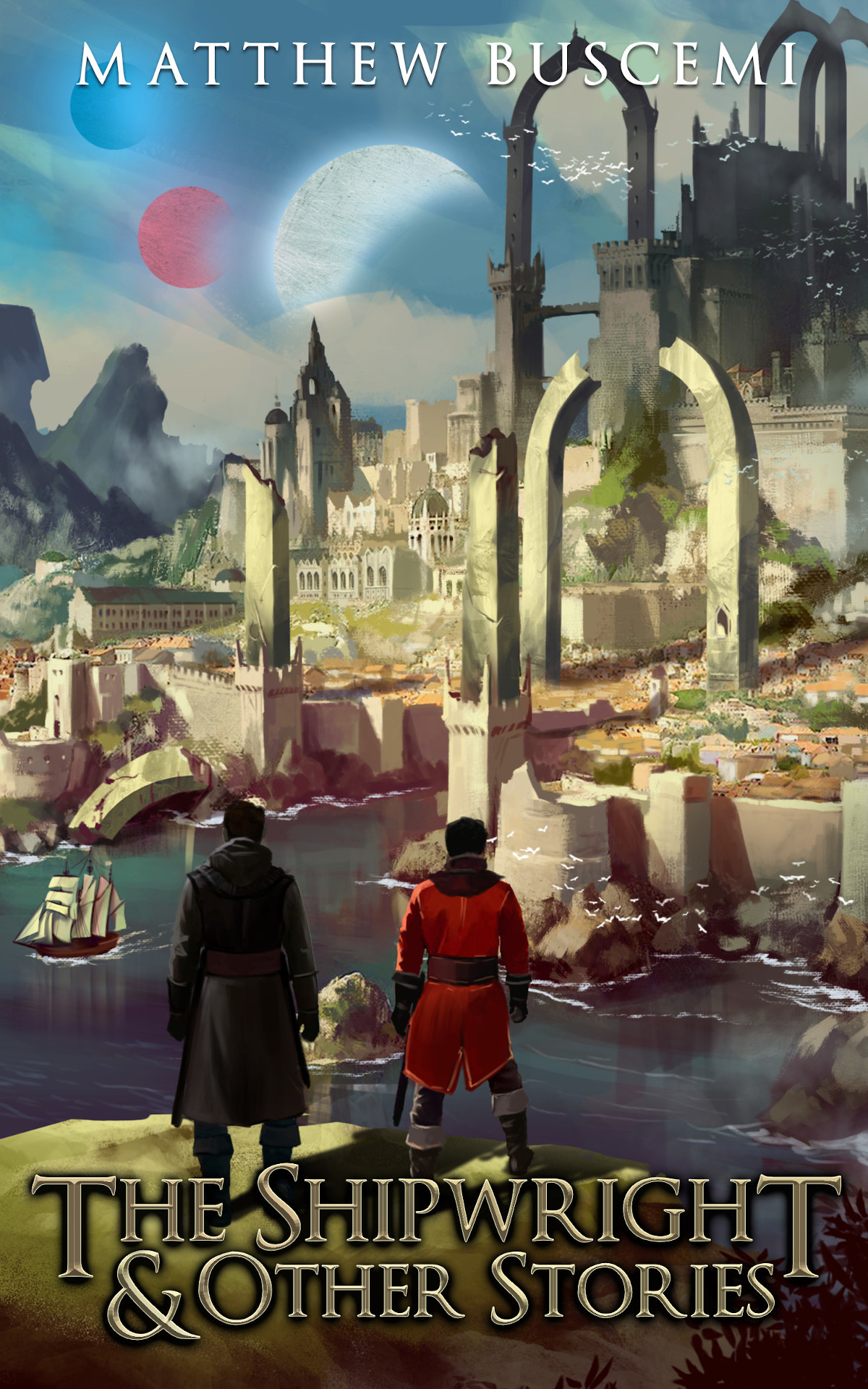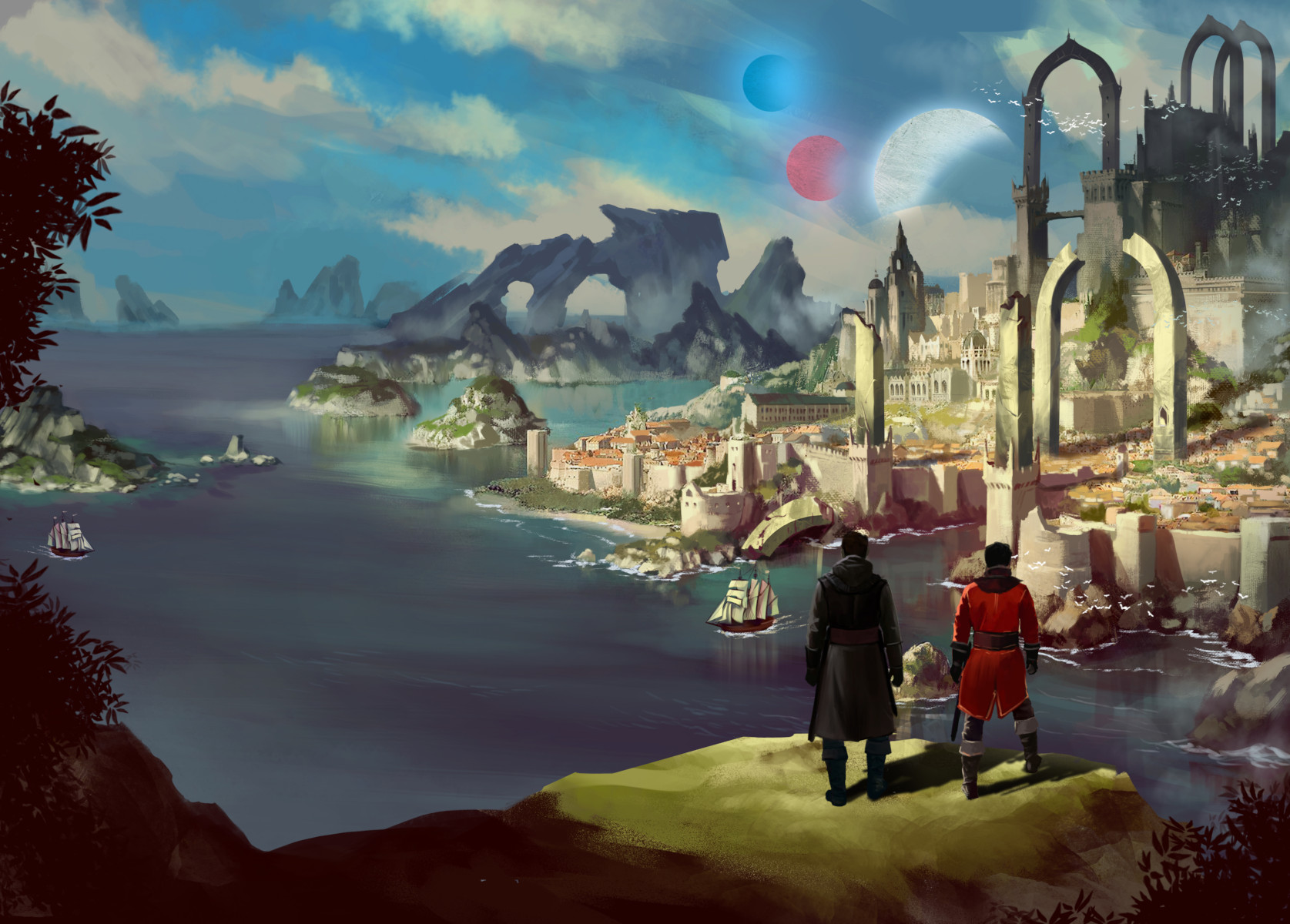 Blurb
The Palípolian archipelago is a world of poets, warriors, philosophers, engineers, and wanderers.
Arkh Makhaino yearns to leave his island home of Khatap for the larger and busier mainland city of Épanngel, but worries that the Shipwrights' Guild there will not accept him. Arkh struggles to resolve his lingering self-doubt while arduously waiting for a reply.
In other parts of Palípoli: a young man seeks a singular experience in the desert; an explorer's return causes chaos for his guild and ideological upheaval for his city; what should have been a simple voyage for a young priestess turns into a nightmare at sea; a book from the Dark Archive is able to solve a philosopher's plight—at a cost; and a young poet sets out on a journey to meet a kindred writer who once lived in his very home.
Read if you are interested in…
a world whose only fantastic element is three moons instead of one
themes of coming-of-age; ecology; philsophical development; bravery; art
a setting vaguely reminiscent of Ancient Greece
Inspiration
A Wizard of Earthsea definitely kicked this one off. I sat down one day at writing group and I thought, "Le Guin has an awesome archipelago fantasy world. I want an awesome archipelago fantasy world." So I drew one. From there, I diverged into what were by that time my "usual suspects" thematically. See above. My knowledge of Ancient Greek literature also helped form a lot of the substance of these stories as well, particularly Homer, Plato, and Aeschylus.
Stories
| Title | Classification |
| --- | --- |
| Persistence, Vision, Focus | short story |
| Right of Courage | novella |
| Simple Reason | novella |
| Something Novel | novella |
| The Measure | short story |
| The Shipwright | novella |
Editions
| ISBN | Release Date | Status |
| --- | --- | --- |
| 978-1-62802-022-9 | September 4, 2020 | in print |
| 978-1-62802-019-9 | August 14, 2019 | out of print |